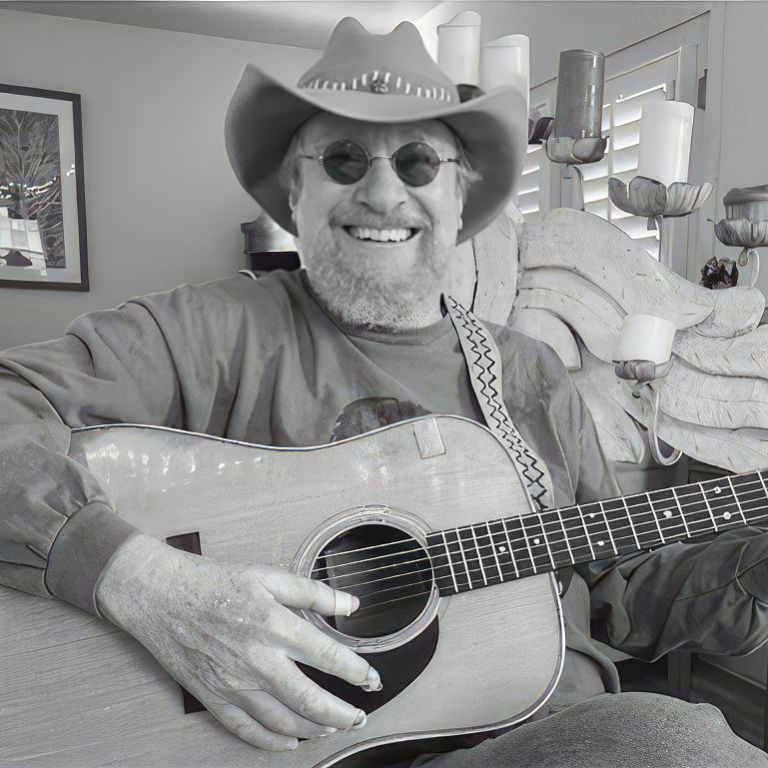 20 Jan

2023 Pasajero Del Camino Real Award Recipient

Dan Crow is the 2023 Pasajero Del Camino Real Award Recipient for his album of original Western songs titled "Sidekicks and Saddle Pals." The album was released in 2022 and contains all original songs based on our regional history. Dan says the album, produced by local musician Steve Smith, is part of his "Sing the Legend" series and is in the Western/Americana musical genre.

In his review of the album, Rick Huff said, "From lyrics to vocals to arrangements, there exists a jovial vintage feel to the proceedings that is most welcome."

Dan Crow, who also performs as "Dan Robert Crow;' is the singer/songwriter alter-ego of Dan Robert Allhouse. Some may know Dan for his work with children – he drops the 'Robert' from his name for those shows. He is best known for performing the theme song ("Walk Outside") for the movie "The Adventures of Milo and Otis;' but also composed many Disney songs, most significantly for "Welcome to Pooh Corner" and "Dumbo's Circus:' He also performed on a "Baby Songs" spin-off video, and regular appearances on children's educational channels like Noggin and The Learning Channel, as well as his own commercial video and audio recordings.

Dan has given 5,000-plus concerts that have taken him all over the United States and to Europe, Asia, Australia, Canada and home again. Recently the album was #12 on the Cowboy/Western Music charts in the U.S.