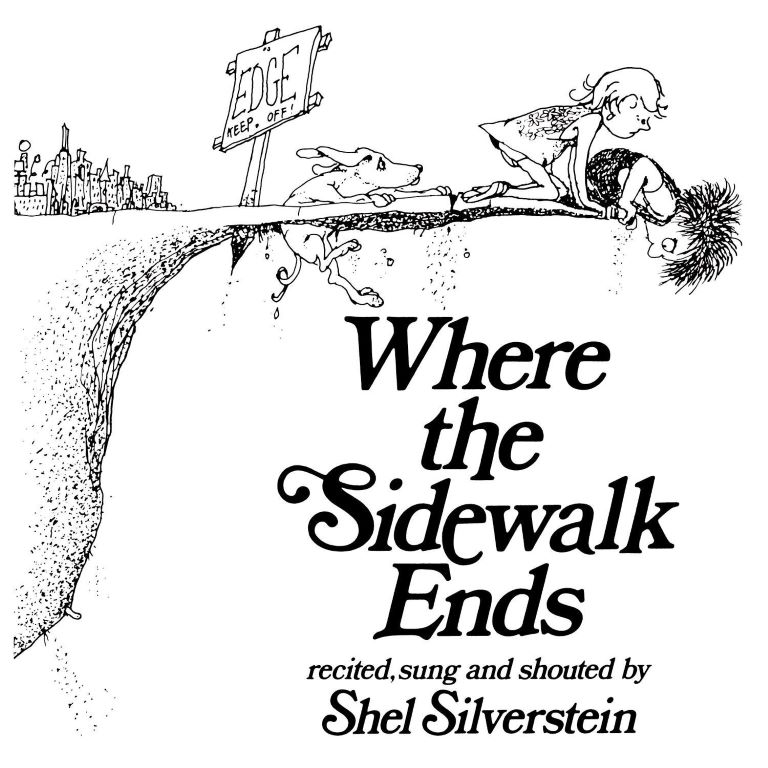 13 Oct

John's Blast from the Past
Where the Sidewalk Ends, album by Shel Silverstein, reviewed January 2001
"Sing Along with Shel"
What a pleasure it is to hear the late, great Shel Silverstein wrap his tongue gleefully around the words of his imaginative poetry and songs in the re-release of his 1984 Grammy Award-winning album Where the Sidewalk Ends.
Based on his popular book of the same name, this digitally remastered 25th anniversary treasure contains 11 previously unreleased tracks from the original sessions, making a whopping total of 47 cuts!
Silverstein's passionate performances breathe new life (as only the creator can) into his original work. Pacing, dynamics, original intention and irony now make such sense. "Jimmy Jet and His TV Set" is just as relevant today, as Jimmy morphs into a TV set due to his all-couch-potato-all-the-time syndrome. Sung as if Silverstein's hawking lemonade on a summer sidewalk, "For Sale" recounts an older brother's exasperated attempt to sell his sister to the highest (any) bidder for alleged spying and crying accusations. And who can ever forget Sarah Cynthia Sylvia Stout's reluctance to take the garbage out or the "Boa Constrictor song" (Oh, heck, it's up to my neck!).
Silverstein was a true renaissance man: a master of language and rhythm, a brilliant artist, satirist and general bon vivant. One can only hope that "The Giving Tree" was committed to tape somewhere with the same wry energy as Sidewalk. The serrated edge of some of the pieces may chaff in this climate of political correctness but look deeper and see the method behind the madness. Then enjoy the storytelling magic and mastery of one of the unique voices of the 20th century. Catch you on the flip side!
Where the Sidewalk Ends, Columbia/Legacy, $11.98 CD, $7.98 cassette. Website at https://columbiarecords.com.
A note to our readers: The above source information is no longer accurate, indeed nothing by Silverstein appears to be on that website. A search on Amazon turned it up however: there is only one CD left and it is $90. You can always purchase the MP3 for $8.99. 😊