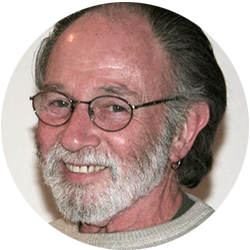 16 Jun

Steve Bedell – A Tribute by Dan Crow

The Entertainment Industry is certainly well-stocked with iconic, creative people. However, if you add honesty, compassion and empathy to those traits the number of those folks working in this business is reduced significantly. I was blessed to have one of those beautiful souls as my manager and mentor for over 20 years, Steve Bedell.

By the late 1980's I had been grinding away in the children's music business for a dozen years and was happily out doing schools, libraries and malls. Yes, there were a few albums I recorded on my own and for Sierra Briar, Rounder Records and a Baby Songs video. Oh, and being a staff songwriter for two wonderful shows on The Disney Channel. Yet, it felt like it was time to take the next step. That is when I had the synchronistic good fortune to meet Steve Bedell. He was so COOL! I mean Hollywood COOL! He immediately took this Crow under his wing and began to guide my career in family entertainment to a new level. He got me signed with Sony Records and their new sub-genre, Sony Kids Music. He helped hook me up with a major concert booking company that took me all over the world. He placed all my publishing with trusted companies. He always supported every aspect of my career and became my muse, collaborator and dear friend.

Steve worked at the top level of entertainment as a film producer and as Vice-President of Music at Paramount. He was responsible for organizing all the music for Top Gun, Footloose, Witness, Ghost, Ferris Bueller's Day Off and many more. He even convinced Miles Davis to appear in Scrooged!

That he believed in me as a songwriter and performer for kids and their families was almost too magical to comprehend. He never stopped nurturing our creative partnership. It was his idea to launch KidzMusic.com along with John Wood and myself.

We lost Steve in early June of this year, and my heart aches for his remarkable wife and our friend, Zaida, and for his son Adam and his family and for all of us who were a part of his life force. Steve Bedell was a classy man and a great human being. We will miss you my friend.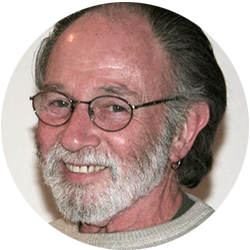 Stephen Bedell started his business career with Grey Advertising, the Wes Farrell Organization and Casablanca  Records, handling music publishing working with such artists as  Donna Summer and Barry Manilow. Bedell was at Paramount  Pictures as senior vice president of music, where he worked on  over 100 notable films such as Footloose, Witness,  Ferris Bueller's Day Off, Star Trek III, IV & V, Top Gun, Coming to  America, Naked Gun, Ghost, and many more. 
He served many years on the Board of Governors of the LA  Chapter of NARAS (The GRAMMYs) as well as being a former  National Trustee to NARAS for five years. Steve is co-founder of  Kidzmusic.