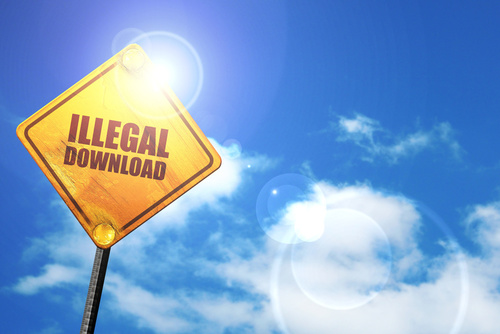 03 Mar

"If You Can't Beat 'Em, Join 'Em"
By Beth Blenz-Clucas
We responded to these three recent articles about people who don't pay for music – and why complaining about that may be hopeless.
Emily White (Emily White is this past summer's NPR's All Songs Considered intern. She is a senior at American University in Washington, D.C. and the general manager of WVAU.): "I Never Owned Any Music to Begin With"
David Lowery (Currently a teacher at The University of Georgia, and also the founder of alternative rock band Camper Van Beethoven and co-founder of the more traditional rock band Cracker) Responds via a: "Letter To Emily White At NPR All Songs Considered"
Jay Frank (Jay Frank is the Owner and CEO of DigSin, a new singles-focused music company that allows subscribing fans to obtain music for free.): "Is Stealing Music Really The Problem?"
I remember being appalled at the Emily White post, thinking her ignorant and larcenous, pretty much the same attitude that Lowery had in his very eloquent post. He's absolutely right that it is often socially conscious people who think nothing of obtaining music for free, thus not supporting the artists they like. I've found that when young fans really think about what they're doing, they're more likely to use legal means (usually via one of the streaming services) to get music more often.
Since then, I've come to realize that bucking the free music trend will get artists nowhere. The next generation of music lovers won't be returning to the world of album sales anytime soon. Yes, the niche fans who are once again buying cassette tapes from their favorite homegrown indie bands, and collecting lovely limited edition vinyl albums are a fun group to work with. But artists have to figure out how to follow that marketing path we talked about in earlier lessons – building on every level – awareness, acquisition, engagement – before expecting to make money from their music these days. It's harder than sitting back and waiting for fans to come to you, but since when has the music business been easy?
Jay Frank's post is a nice synthesis, a reminder that even a hot band from yesteryear – like Camper Van Beethoven or Cracker – has to find ways to attract new fans while reminding their longtime fans of why they liked them in the first place. The example of Wilco and their free streaming album was a good one, showing the power of a disruptive offer of free music to gain attention, loyalty, and ultimately support from fans.
Provide something special, of value, to your fans; give them a gift worth something, and you will build the kind of loyalty and support that you will need when you want to launch a Kickstarter campaign or sponsored tour later on.
Three children's music artists offer some good examples of how to use "Free" to build awareness, acquisition, engagement, etc.
1. The Harmonica Pocket, one of the Seattle Kindiependent group of indie family music bands, has had a "Free Music Project" on their site for several years now. On this page the band offers a selection of free downloads, not ALL of their songs, just some. They've posted a Creative Commons-style licensing agreement on the page, which I think is smart. This has been an effective way for the band to attract new fans. Their songs are whimsical and smart, and I think it is simply the music that will "sell" the band to new followers. I'm not sure how they're keeping track of fan engagement and monetization from this, but they do manage to perform all around Puget Sound and sell albums as well as downloads. They also get a few bucks via the online "Tip Jar" jar every week.
2. A NY band called Dog on Fleas just released a new album called "Buy One Get One Flea." We cooked up a little launch for the album last month with a few YouTube video debuts, strategically timed over a 3-week period, and debuted with blog and radio partners. This is not a well-known band outside of their Hudson Valley milieu, although their existing fans adore them. The challenge is to build on this cult base and extend their reach more nationally (they rarely tour, and never beyond the Northeast).
The album title lent itself to the February one-month promotion where we asked fans to download the Valentines-y song "I Must Be a Genius" via the band's Bandcamp page.
Once a fan paid for the one track ($1), they could email the band or post a note on their Facebook page, and get a bonus song for free. This was a little klunkier than the Topspin model, but there have been dozens of downloads, lots of blog posts like this one: and some nice overall buzz, making the title of the new album more memorable.
3. Roger Day makes most of his income these days from touring to schools and libraries. He often does week-long residencies in schools, and his latest albums are science oriented (STEM is a hot topic, very appealing in today's education marketplace), and partnered with the University of Georgia two years ago to create a successful musical program about coastal ecology.
In late January, on the day when winter storms stranded students at school in Alabama, Roger posted on Facebook that he'd be happy to connect with any stranded school via Skype. Immediately, three of his teacher-fans contacted him, and within hours, he was singing and playing along with students in three Skype sessions. The students loved it.
One of the teachers thought their session was so cool, he posted about Roger's sing-along on Reddit. The post rose to the top of Reddit's feed for 2 or 3 days, as people responded, talked about the weather, found out more about Roger, etc. etc. Roger also started getting requests from TV and radio show producers, and he appeared on a few shows in Alabama, also getting a feature story in the Birmingham News.
Pretty soon, the marketing folks for Skype heard about Roger's Skype sessions. Their PR person contacted us, ran a blog post about Roger's connection with the students, and then suggested he host some more sessions for a free service called Skype in the classroom. Roger was a little wary of doing more "Free" sessions with Skype. After all, he gets paid to work and perform in schools. We talked, and I suggested that the huge exposure (75,000 teachers participate in Skype in the Classroom, worldwide) and potential for new bookings, made it worth a few hours' time in offering a class or two. I also suggested that he make sure that all of his web links were included in the offering, and that he create a simple handout that would provide teachers with information about all of his CDs, DVD, and booking information.
Last week, Roger posted his free class offering: https://education.skype.com/users/80263-roger-day –
This seems to be working for Roger! And he can now say that he's an official "Skype in the Classroom" educator, which only adds to his credentials.
Within hours of posting his offering, Roger had booked 15 sessions with schools, and he's still taking inquiries. In all cases, the teachers and students want to learn more about Roger. It's too early to tell what will happen next, but the early response is very good. The best thing about this is that Roger does not have to leave his home studio to do these sessions, and he's connecting with dozens of new prospects for paid work in the future.