10 May

Kidz Earth Day Recap

The following is a reprint from Katherine Dines' Hunktabunkta Blog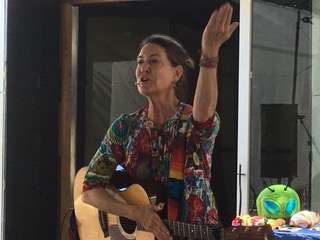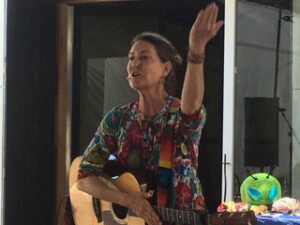 A few weekends ago, I  was at an awesome event put together by KidzMusic. We celebrated Kidz Earth Day in Los Angeles at Rosewood In Topanga. A creative, musical festival in LA was such a great way to celebrate. Especially when Hunktabunkta Music gets to perform and contribute to such an event!
If you read my blog from last year, you would know that I think Earth Day should be a national holiday! It's really important to celebrate and take care of the Earth, which gives to us in so many ways. I love seeing how different cities and countries participate in celebrating this day. There are some fun resources like Google to see where celebrations took place, then there are blogs that highlight some of the largest events, and websites like earthday.org which include the history/campaigns and ways to get involved in your community!
This year, I partnered with KidzMusic, an awesome organization! "KidzMusic, Inc. has as its mission the promotion of our children's music artists so that both we and they profit financially, by building on the publicity and networking opportunities that come about from producing music, musical programming, DVDs, and musical shows to be seen and heard at KidzFest f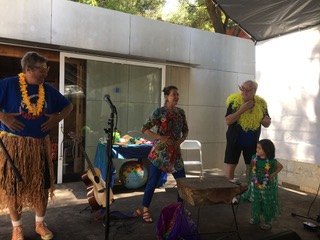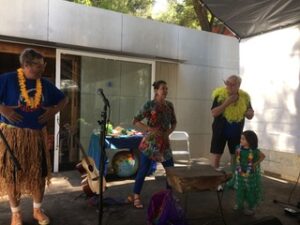 estivals, community theaters, and on television screens nationwide."
I wanted to share my  3 favorite moments from the event:
1) The other performers.  Some of the truly greats in CA and our industry…Dan Crow, Dave Kinnoin, Hap Palmer and Courtney Campbell– to name a few. I love to connect with fellow musicians. Not only is it awesome to stay connected to the industry and new sounds via my colleagues, but it's a way to share creativity and collaborate.
2) The sound support. Phenomenal. Sometimes, these teams go unnoticed. Sound support is one of the most important aspects of an event or festival. It the audiences can't hear us loud and clear…….the experience can be negatively effected. Shout out to the sound support at #EarthDay, they were truly amazing!
3) The venue. It's called "
Rosewood
" and is in Topanga Canyon. It's a really cool old adobe property designed by a famous hairdresser. The new owner is an architect and is creating artist work spaces.
Katherine Dines
Here is a
video recap
put together of Katherine and some of the other musical shows: